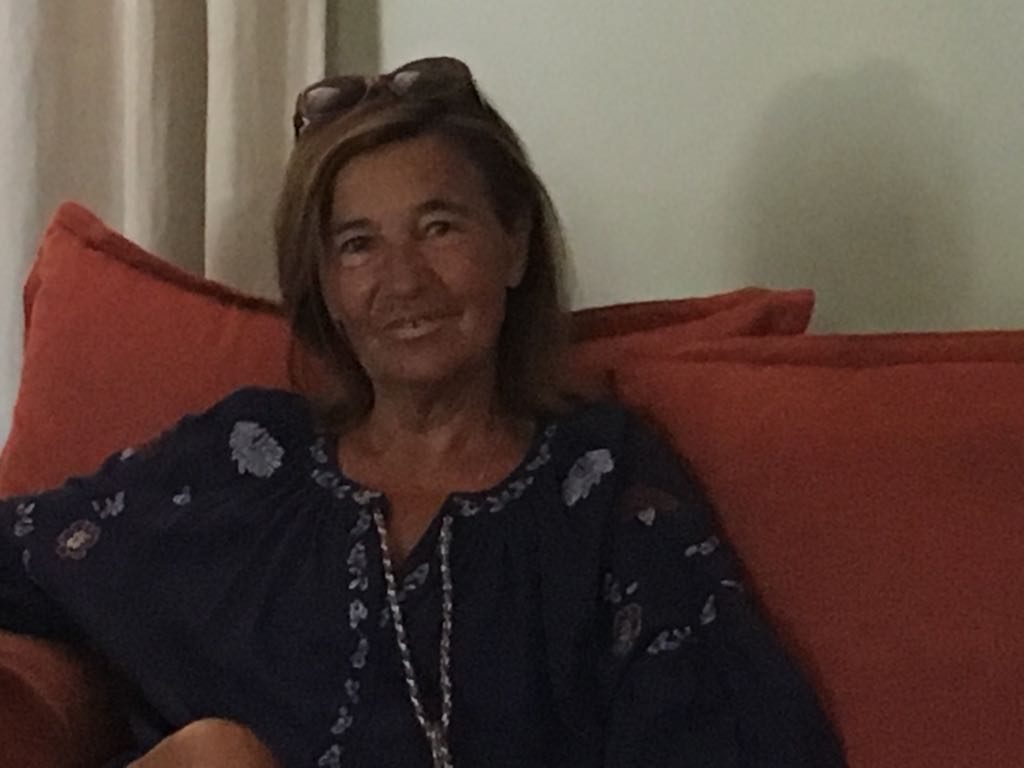 A travers son œuvre, Patricia OLIVE raconte des histoires qui, si elle pouvait les dire autrement, n'auraient pas besoin d'être peintes. L'artiste met en scène des femmes des années 1930-40 à l'élégance gracieuse et délicate, avec en toile de fond la mer, Dinard, pour rendre hommage à cette région qu'elle aime tant.

Chaque tableau dévoile, avec pudeur et subtilité, certains détails de la côte d'Emeraude, qui permettent aux connaisseurs d'identifier le lieu ; Dinard bien sûr, mais aussi St Malo, l'ile de Cézembre…

Passionnée depuis toujours par le dessin, son envie d'apprendre et de développer son sens artistique la porte sur le chemin de Jean Gobaille, peintre local renommé qui, durant plusieurs années, l'initie à la technique de la peinture à l'huile, et lui transmet l'art de manier une palette simple, parfois sommaire, l'invitant ainsi à créer ses propres couleurs. Patricia Olive apprivoise ainsi son propre style et continue de perfectionner sa technique en suivant les cours des Beaux-Arts.

Romantique de la Belle Epoque, elle fait revivre aujourd'hui dans sa peinture la délicatesse de ces années folles, de ces « belles du bord de mer », de ces femmes aux lèvres rouges, aux robes du soir ou aux maillots de bain rayés.

Chaque toile invite ainsi au rêve, au voyage, à la nostalgie d'une époque évanouie et au souvenir fugace d'une émotion ou d'un souvenir passé, presque insaisissable.

Patricia Olive expose principalement dans la ville de Dinard, où elle vit, et qui demeure son inlassable source d'inspiration.

---

Thought her work, Patricia Olive tells some stories that, if they could be told differently, simply wouldn't need to be painted. She stages women from the 1930s-40s, with their known gracefulness and elegance, using Dinard as the main backdrop, to honour that region she loves so much.

Each painting unveils, with modesty and subtlety, some specific details of the Emerald Coast in Brittany that allow regular visitors to recognise some of the main locations: Dinard, of course, but also St Malo, the Cezembre Island…

With a long passion for drawings, Patricia's willingness to learn and develop her artistic skills has led her towards Jean Gobaille, a well-known local painter, who for many years has taught her the oil painting techniques, and how to best use a palette of simple primary colours.

Patricia Olive develops her own style and continues to perfect her technique, taking lessons from "les Beaux-Arts" fine art school.

From her keen interest in the romantic "belle époque", she relives today through her paintings the essence of those years, for instance picturing women wearing bright red lipsticks, evening dresses or those traditional tripped bathing suits.

Each painting therefore allows a travel back in time to such blossoming period, and to remember briefly her own past feelings or past memories, often unquantifiable.

Patricia Olive primarily shows her work in the town of Dinard, where she lives, and which continues to provide her an ongoing source of ideas.